Customer Information:

You are not permitted to bring your own food or drink into the venue. You will be asked to remove it. We cater for allergies & dietary requirements, please ask the manager for further options.

ONLINE BOOKING is strongly encouraged and guarantees your entry.

Paying on the door is welcome but online bookings will have priority, so there may be an additional wait and we cannot guarantee your entry if we are at capacity.
Bookings for public sessions are a minimum of 2 hours, unless otherwise stated.

Seating for playframe customers may be upstairs. Should you require a table downstairs, please contact us in advance of your visit.
TERM TIME SESSIONS
Mon 6 November - Sun 10 December 2023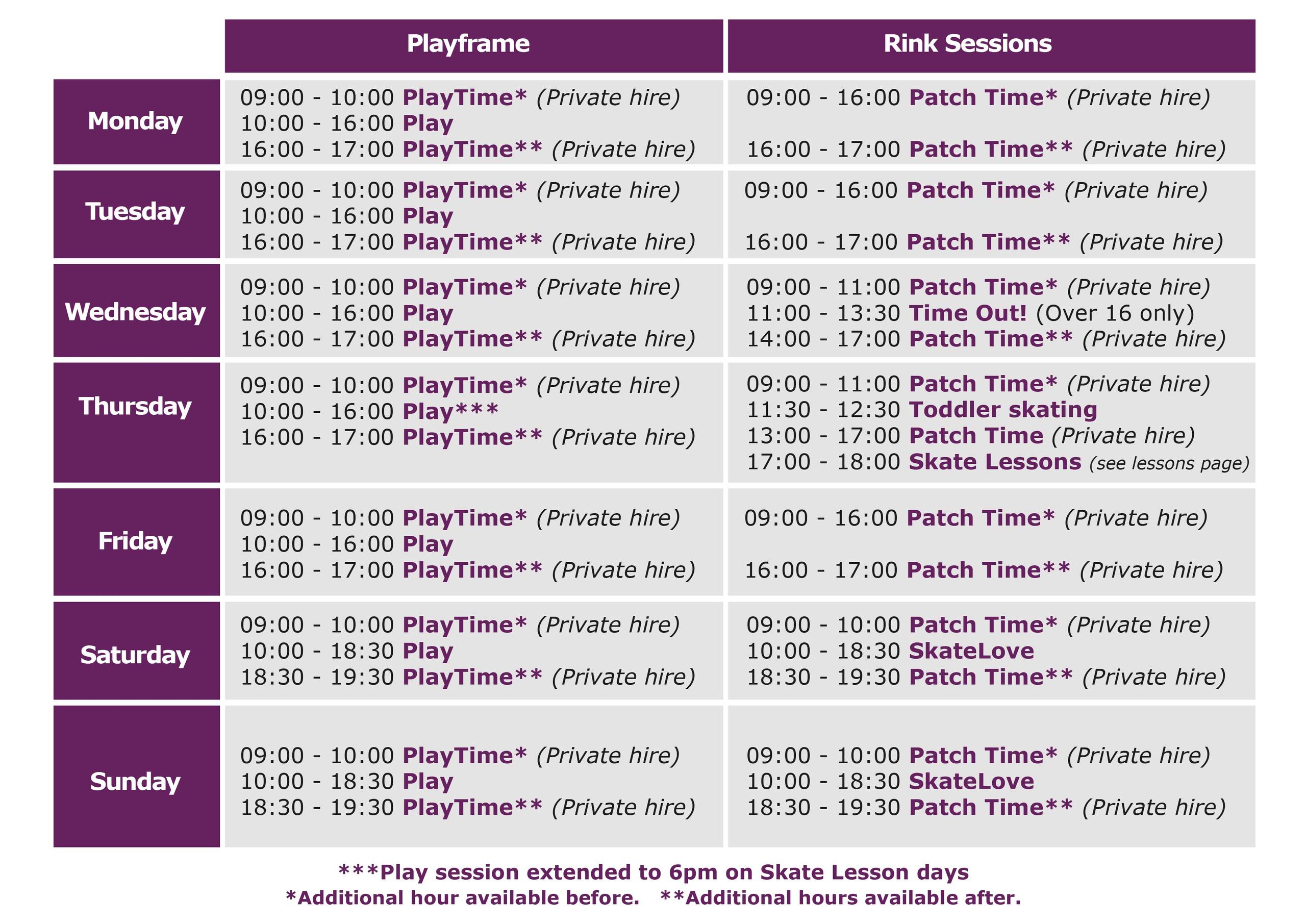 CHRISTMAS TIMETABLE

Mon 11 December 2023 - Sun 7 January 2024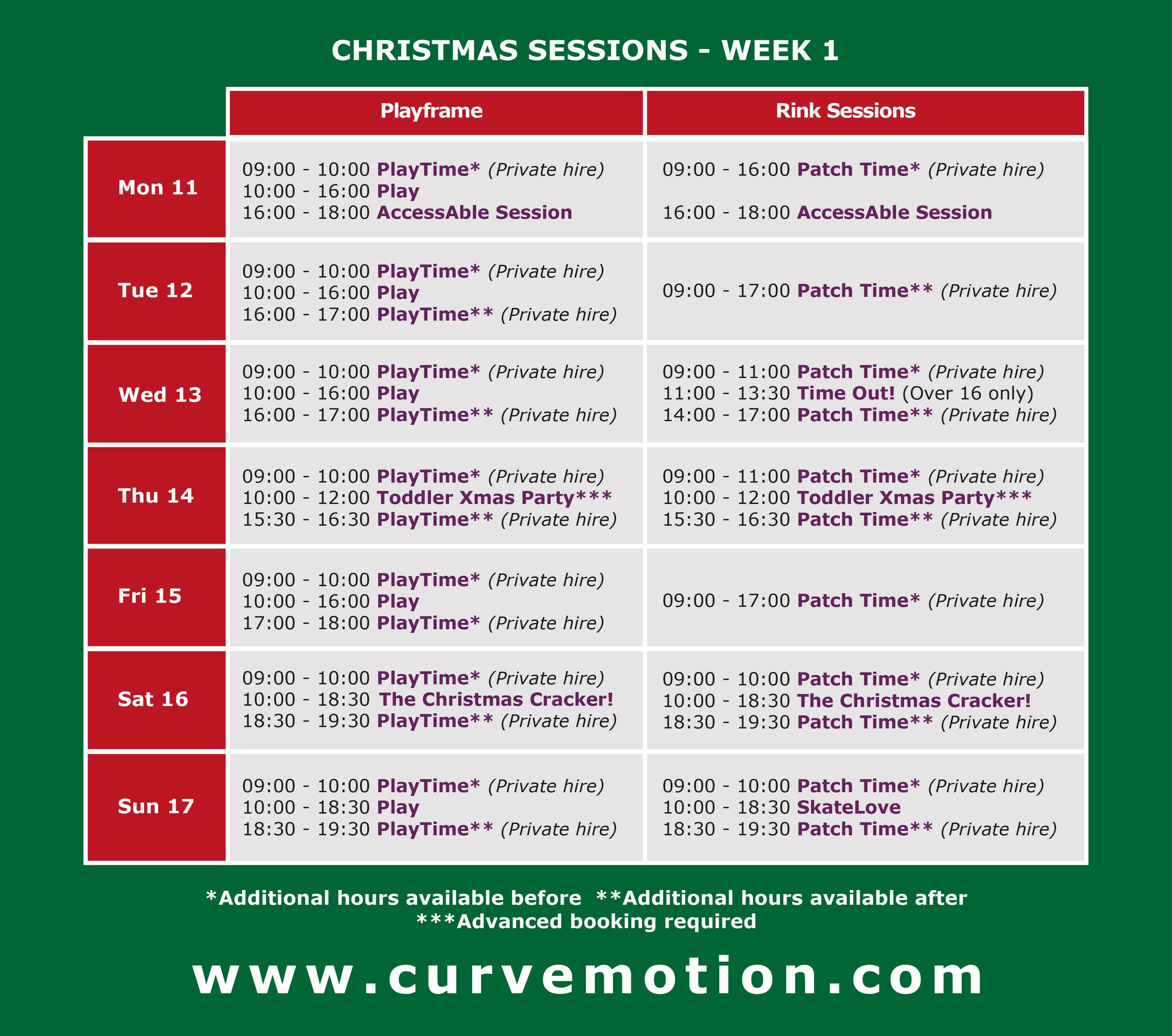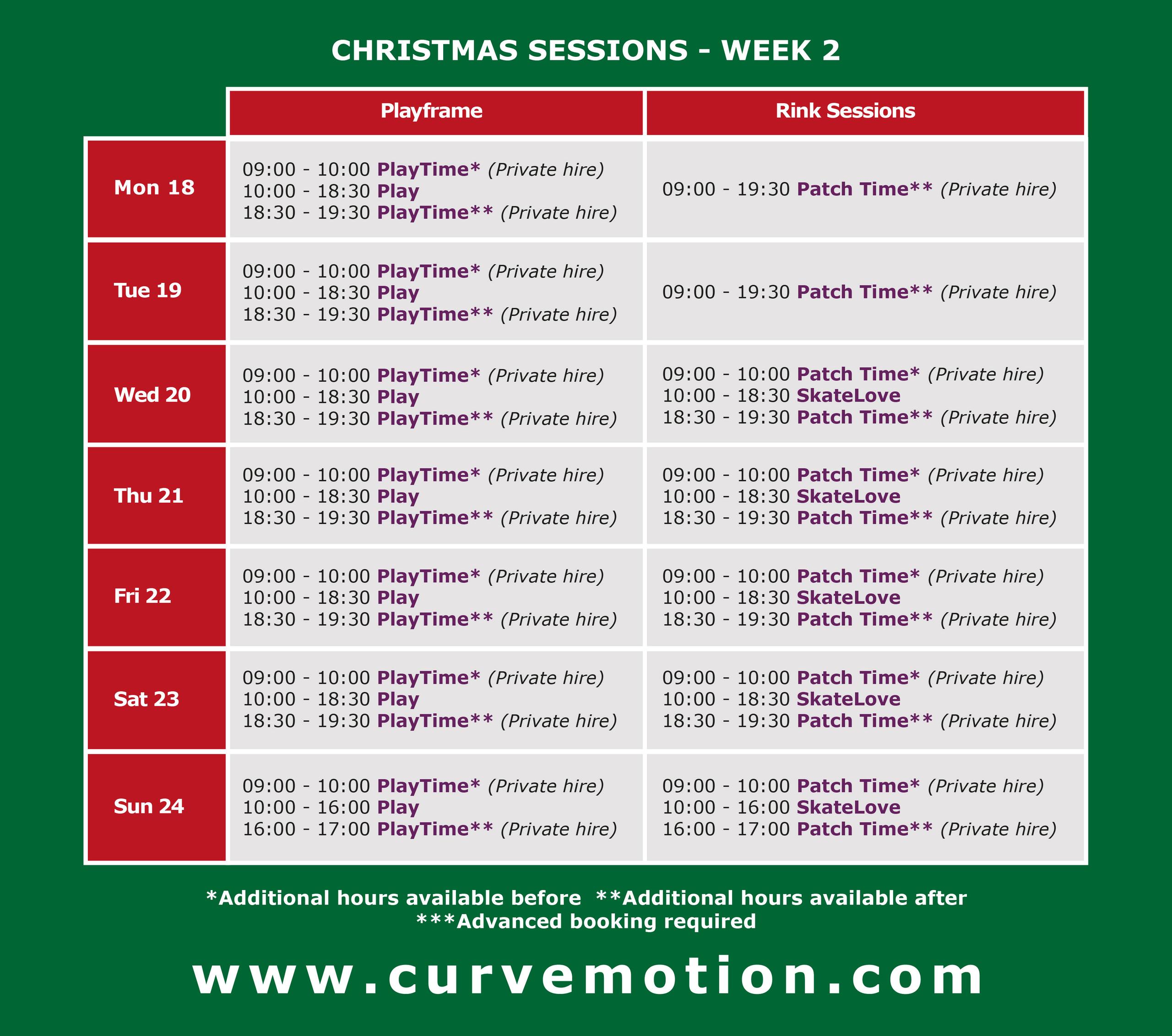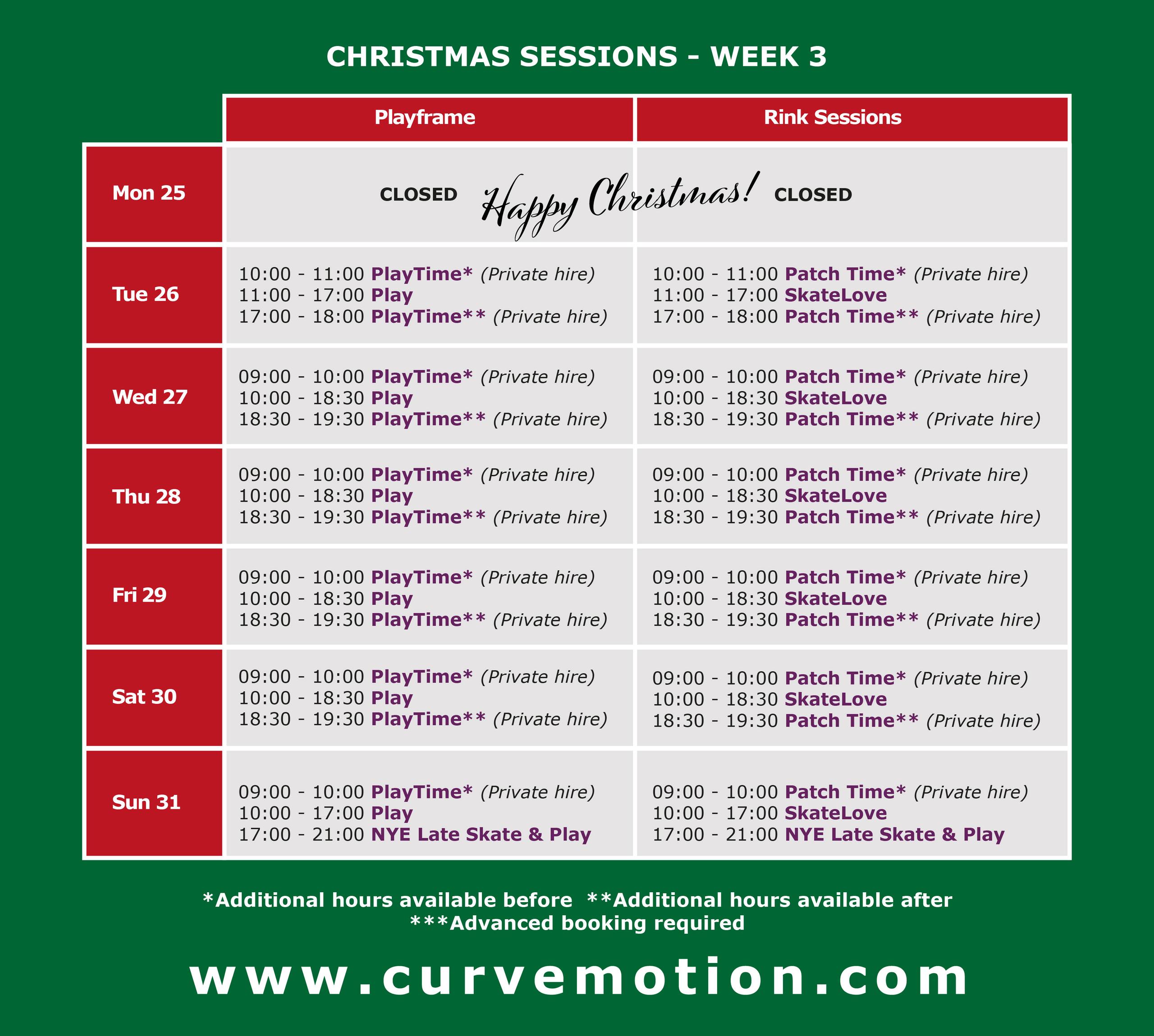 FOR MORE INFORMATION ABOUT THE SESSIONS:
Please ensure you read the CurveMotion Rules of Entry & Terms & Conditions before your visit.
Please note session times and details may be subject to change.
We strive to deliver the highest level and quality of service across all areas of the business.

Should your expectations not be met, please bring it to the attention of the Duty Manager on the day of your visit. Retrospective complaints cannot be accepted.